Vi er leverandør af g'tea i Danmark
Læs mere nederst på siden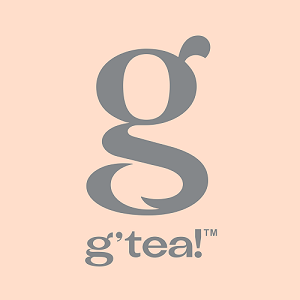 I Storbritannien er te ikke bare te. Te er nærmest rygraden i den britiske kultur og enhver der har opholdt sig på de britiske øer er formentlig blevet mødt med forslaget;
"Let´s put on the kettle" og er blevet budt på "a cuppa". Te drikkes hele dagen – Der er ikke noget som at starte dagen med et krus stærk styrkende sort te med mælk eller som at løse udfordrende situationer på jobbet over "a nice cup of tea".
Når familien samles i de sene eftermiddagstimer rundt om tepotten og måske en Victoria Spongecake, kan det ikke helt sammenlignes med noget vi kender i Danmark.
Te kommer i mange former, farver og arter.
Mange briter er glade for løs sort te, der puttes i tepotten og kan spædes op i løbet af dagen. Tebreve er praktiske og ligger godt; både i tepotten og i et krus.
Hvilken type te man vælger; om det skal være sort, Oolong, grøn eller hvid te – det er en smagssag.
Te stammer oprindeligt fra busken Camellia Sinensis der også kaldes for "tebusken".
De forskellige typer af te afhænger af hvilke blade på busken man bruger og hvordan de behandles og forarbejdes.
Mange har dog fået øjnene op for den grønne te. Men hvad er det der er så særligt ved den grønne te?
Grøn te laves også på bladene fra Camellia Sinensis. Når bladene er plukket, gennemgår de en bearbejdningsproces der er noget kortere end f. eks ved fremstilling ad Oolong og sort te.
g'tea grøn te i skøn kombination med henholdsvis:
Du kan både nyde teen varm og kold.
Teen er:
NON GMO

Naturlig aroma

Glutenfri
Emballagen er udarbejdet således, at når du åbner æsken kan du trække teen ud, som du trækker en skuffe ud.